e-fellows.net is a career network and online scholarship programme. We connect the best German-speaking high-potential candidates with the best universities and companies. Our scholarship holders benefit from job offers and internships, subscriptions to newspapers and magazines, mentoring, city groups and an online community – all free of charge.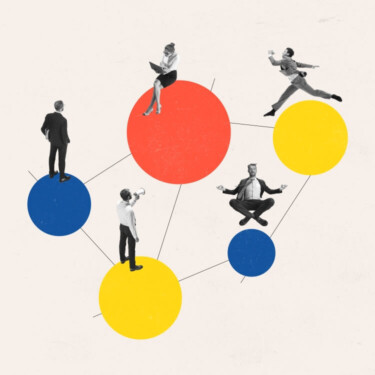 e-fellows.net is open to anyone who reasonably speaks German. You do not have to live or study in Germany or Austria to register for our career network.
How to benefit
As a registered member at e-fellows.net, you will have access to newsletters about study programmes and starting a career; personal contact with renowned employers and universities at events, and job offers and internships matching your subject of study.
Those who successfully apply for our scholarship programme, can in addition receive German newspapers and magazines for free, use databases such as EBSCO or WISO for their research and connect with excellent students and alumni in the e-fellows.net community, both online and in real life.
Please note that e-fellows.net is not able to provide you with any financial support.
The brightest minds meet here!
Get the best out of your studies and your career with e-fellows.net
Webpages and online forms only available in German
You don't speak German?
You may attend some of our events. Most attending universities come from outside of Germany, and you will find many other non-German participants. We have special websites in English for the following events:
Your Law LandMark International
LL.M. Day
Meet renowned business schools
MBA Day
Who we are
e-fellows.net is the first online-based scholarship programme in Europe and was founded in 2000 by Deutsche Telekom AG, McKinsey & Company and Holtzbrick Publishing Group. Today, we have more than 25 partner companies and over 200 universities and business schools that we work with regularly.
The Munich-based company has a team of about 30 young and dedicated employees, amongst them many former e-fellows.